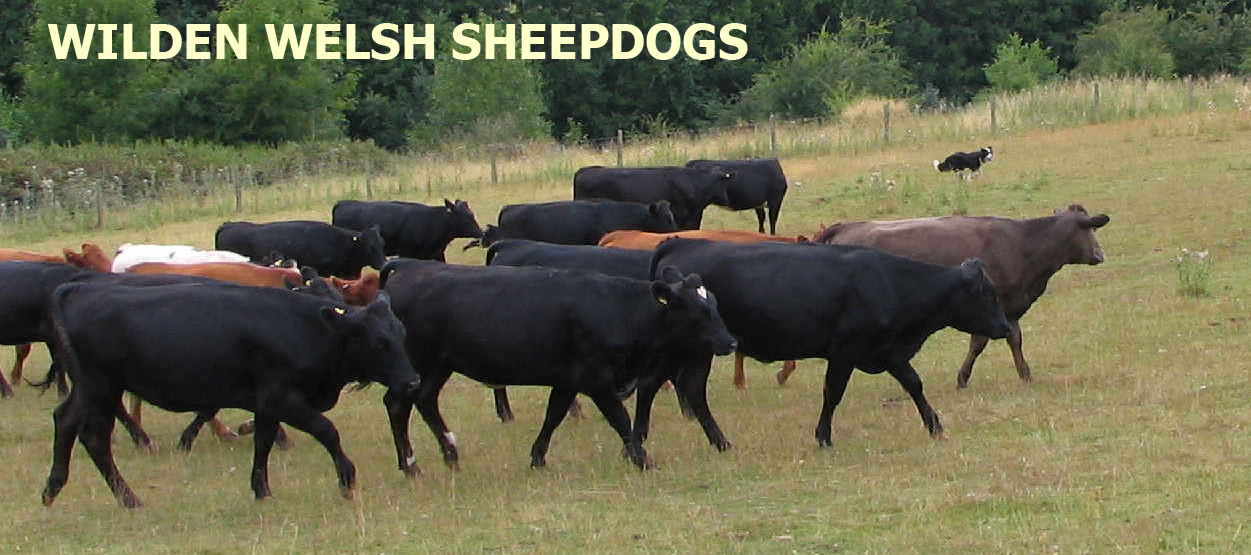 WILDEN MATTIE
Mattie was was a good worker of cattle and sheep, the only representative of her family registered with the Welsh Sheepdog Society. She came to us at 5 weeks old from Knighton. Her mother was a lively independent worker from the Black Mountain, her father from near Builth Wells. Mattie was was especially good with sheep, my right hand man for many years.
Mattie refused to breed as a youngster but when she was six we were staked out for 3 weeks by next door's dog who changed her mind. So her first litter were 'illegitimate' but they all had Mattie's enthusiasm and drive and made super workers. Pictured here are Scout who was sold as a worker to a small farm near Knighton and Hal who went to an agility home where he competed and won at National level.
Mattie's only purebred litter, by Wilden Ranger, were due in the middle of lambing when Matts was 9 years old. She needed a caesarean and as a joke with our vet, we named the only surviving pup Wilden Big Bill. Bill was a big handsome dog and a capable worker, he sired a few litters with us before being exported as a working dog to Ireland.